Acknowledge Lifeline's 50 year history and our commitment to the Australian community by making a donation today.
In March 2013, Lifeline celebrated its 50th birthday! To mark this significant occasion, 50 trees will be planted in the shape of Lifeline's logo at the Lindsay Pryor Arboretum in Canberra on the 18th April.

All 50 trees have now been sponsored. Thank you to everyone who has kindly sponsored a tree and for supporting our life saving work.

Please consider making a donation in lieu of sponsoring a tree, to ensure the Australian community continues to have access to Lifeline's vital crisis services.

Lifeline's 50 year history
In 1963 Lifeline's founder, Rev Dr Sir Alan Walker, took a call from a distressed man who later took his own life. Determined not to let isolation and lack of support be the cause of more deaths, Sir Alan launched a 24-hour support line.
Almost 50 years later, Lifeline is continues to support Australians in crisis and suicide prevention through our range of national and local services including our national 13 11 14 service and the Online Crisis Support Chat service. Every day through the support of our dedicated volunteers, these services connect with thousands of Australians at risk of suicide.
Need help?
Lifeline provides access to 24/7 telephone crisis support on 13 11 14 or chat to us online (8pm-midnight, 7 days (AEDT) www.lifeline.org.au/crisischat
For more information or to download mental health and suicide prevention resources visit www.lifeline.org.au

Celebrating 50 years of service to the Australian community
Sponsor a Tree for Life proudly supported by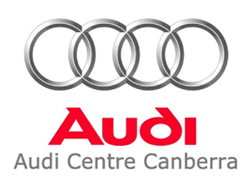 | Supporters | Amount | Message |
| --- | --- | --- |
| Matthew Heffernan | $200.00 | |
| Godfrey Pembroke Canberra City | $1,000.00 | |
| rar ogle | $200.00 | |
| Sue Gleaves | $200.00 | |
| Jessica Kormelink | $200.00 | |
| Gloria Shadbolt | $200.00 | |
| Jeanette Mathews | $200.00 | |
| Peter Chivers | $200.00 | |
| Helen Williams | $200.00 | |
| Mark Stubbs | $200.00 | |
| Tarana Anand | $200.00 | |
| Robyn Clough | $200.00 | |
| Richard & Robyn Bialkowski | $200.00 | |
| Angela Cusack | $200.00 | |
| Robyn Beall | $200.00 | |
| Zoe Mander-Jones | $200.00 | |
| Mike Zissler | $200.00 | |
| Passion Julinsey | $200.00 | |
| Kathleen Denley | $200.00 | |
| Josephine Bryan | $200.00 | |
| Cade Brown | $200.00 | |
| adrian king | $200.00 | |
| Janice Redpath | $200.00 | |
| Margaret Bourke | $200.00 | |
| Brigitte Leppert | $200.00 | |
| Barbara Robson | $200.00 | |
| family kimlin | $200.00 | |
| Anne Galvin | $200.00 | |
| Yee Chuin Lu | $200.00 | |
| Liv Aasgaard Gee | $200.00 | |
| Felicity and Holly Granville-Edge | $200.00 | |
| Sarah Malam | $200.00 | |
| George Lovrincevic | $200.00 | |
| Elaine Hooke | $200.00 | |
| Katherine Meagher | $200.00 | |
| Keith Cantlie (on behalf of Cantlie Family) | $200.00 | |
| Janet Burman | $200.00 | |
| Jane Malcolm | $200.00 | |
| Kelly Barry | $200.00 | |
| Andrew Marsh | $200.00 | |
| Snedden Hall & Gallop | $1,000.00 | |
| Bruce Edwardes | $200.00 | |
| Aspen Medical Pty Ltd | $1,000.00 | |
| Erin Delaney | $200.00 | |
| Peter Quiggin | $200.00 | |
| Jacqueline Garratt | $200.00 | |
| Terra Lalirra | $200.00 | |
| Lifeline Canberra | $1,000.00 | |
Keep in touch with Lifeline

Follow us on Twitter

Like us on Facebook

Visit our YouTube channel